Dentures Near You
While it is something we all avoid, some of us will experience permanent tooth loss. Tooth loss can be caused by various factors which include illness, disease, injuries as well as poor oral and dietary habits. If you want to restore your ability to eat, speak, and improve your smile, replacing your missing teeth is necessary.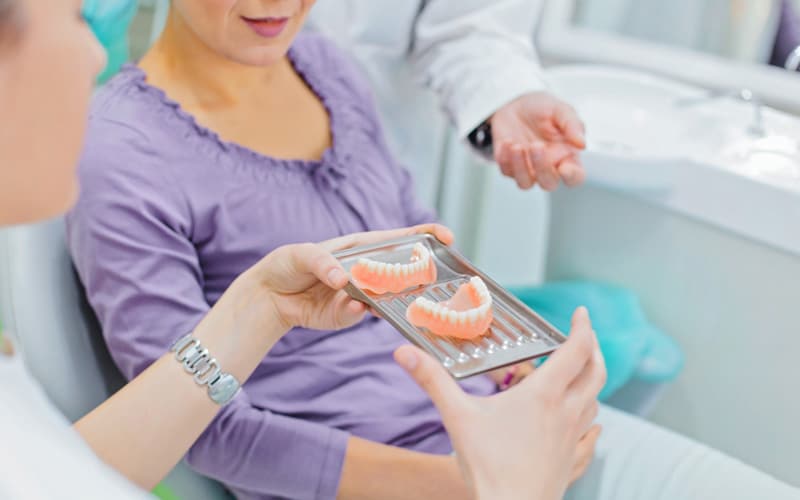 What is the Purpose of Dentures?
Dentures, (full and partial) can be used to replace a full set of missing teeth or a few missing teeth. They are a removable device, that is simple to clean and care for. Dentures in NE Calgary, AB T1Y 6L4 consist of an artificial set of teeth and an acrylic base that fits over the gums. Dentures are custom-fitted, offering the most comfortable and secure fit possible.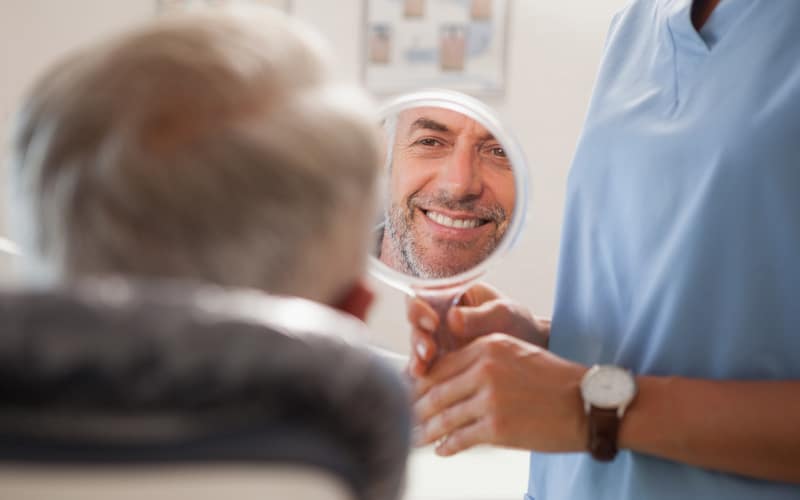 What are the Benefits of Dentures?
Dentures near you offer the following benefits to patients with missing teeth:
Increased self-esteem.
Improve smile and overall appearance.
Support for the facial muscles.
Improved speech.
Restored chewing.
Functional and comfortable to wear.
Easily removable and easy to clean.
May be covered by dental insurance benefits plans.
Denture Procedure
Before receiving quality dentures near you, your dentist will conduct a thorough examination of your teeth to determine the state of your oral health. Once this has been completed, they will create a mold of your teeth and measurements which will ensure the dentures fit the remaining teeth (if any).
Molds and measurements will be sent to a dental lab which will build the dentures in NE Calgary, according to these specifications. Once the dentures are complete, you will return to our office for a fitting. This appointment will ensure your dentures fit without any issues, and any necessary adjustments will be made.
Consultation for Dentures in NE Calgary
To learn if you qualify for dentures near you, schedule a consultation. At Sunridge Landing Dental we provide dentures that will restore your bite, speech, and smile, as well as help, regain your confidence.