Dental Crowns Near You
A dental crown, also known as a "cap" is a fixed prosthetic restoration made to restore a tooth, protect it from further damage and improve its appearance. Dental crowns are cemented into place and fully encase the visible portion of the tooth.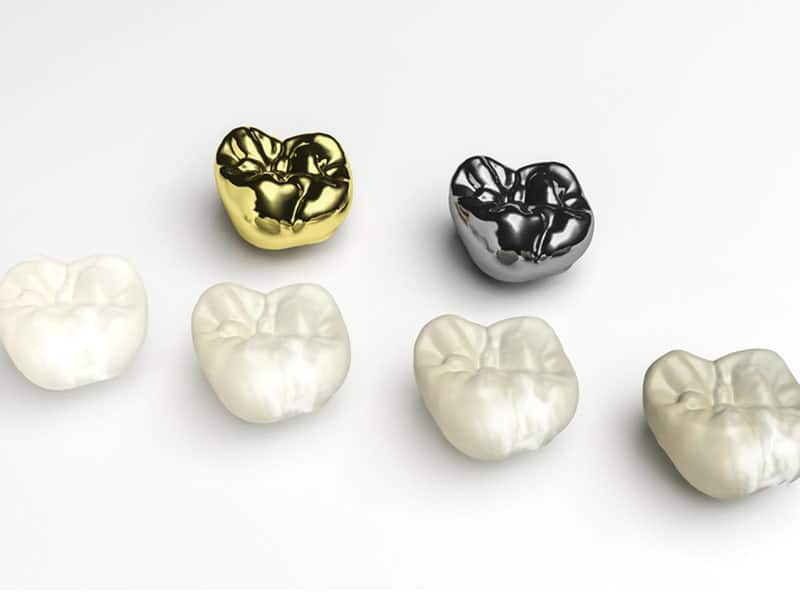 Why are Dental Crowns Used?
Your NE Calgary dentist may recommend a dental crown to you for the following reasons:
To protect a weak tooth from cracking or breaking.
To bond the fragments of a cracked tooth.
To restore a tooth that is broken or worn down.
To conceal a tooth that is badly damaged.
To hold a dental bridge in place.
To cover a tooth that is misshapen or extremely discoloured.
To cover a dental implant.
To make cosmetic alterations to a tooth.
Dental crowns near you are also used for child patients in the case of:
A damaged tooth that is unable to support a filling.
One or more teeth that are at high risk for tooth decay.
Porcelain Crowns
Our Calgary dental clinic offers porcelain crowns to our patients as they provide a better natural colour match than any other crown type. Due to their extremely durable nature, porcelain crowns can withstand chips, cracks, and sensitivity. Additionally, this added strength allows porcelain crowns to have a long lifespan, lasting up to 15 years. Porcelain crowns are custom-made to blend seamlessly with the existing natural teeth.
The Process
Patients receiving a dental crown will require two dental appointments at our office. During the first appointment, the tooth is prepared (shaped), impressions are taken and a temporary crown is placed. The final restoration is created during the time period between the first and second appointment.
When the patient returns for their second visit, the fit of the porcelain crown is first assessed, and adjusted if needed, then the crown in NE Calgary, AB T1Y 6L4 is cemented into place. This process can be completed in approximately 20 to 30 minutes.
Are you interested in receiving dental crowns near you? Schedule a consultation with us to see if you're eligible.